This morning I started experimenting with makeup for a photo shoot I'm planning in March. The photo shoot is for my upcoming Summer/Fall collection 'Chiromancy'. It's inspired by all types of witchcraft, alchemy, and the arcane. I find that one thing I've been inspired by, and influenced by, my entire life is witchcraft. All types of it, particularly the darkness of the history.
For the photo shoot, I've been thinking a lot about altars, dark woods, 1970s imagery of witches, and Häxan. Here are a few different things that I've been thinking about in relation to this photo shoot. Particularly, what is going to influence the end photographs, and, of course, the makeup.
Still from the 1922 film 'Häxan'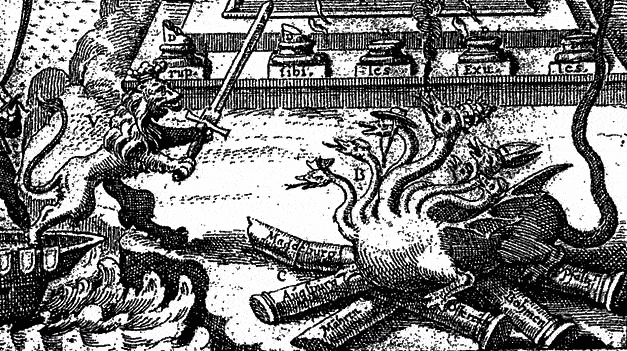 Schwedische Rettung der Christlichen Kirchen
(1631)
Artist unknown, based on Fritz Eichenburg's Jane Eyre
Witches Sabbath by Francisco de Goya
Vogue Russia
The Black Belles
Unfortunately, you can't see into my brain, so these will be seemingly disconnected images. Howe'er, in my brain and imagination, they all add together to form the first idea for possible makeup.
It's quite simple. My day-to-day BB cream/moisturizer mixture, set with ivory skin tone powder. Then, the fun part! Black lipstick, done in a 1920s-inspired fashion, and just a touch of black eyeliner on my upper eyelid. For the makeup for this shoot, I'm imagining something fairly simple and clean (so as to not draw too much attention away from the clothing and jewelry), but still dramatic enough to give a sense of everything that has been building up to what I've created. I'm going to play with a few different ideas before the actual shoot in March.
Products used: Revlon PhotoReady BB Cream (combined with Metrin Enriched Vita Conditioner), Covergirl Normal skin pressed powder (in colour classic ivory), Revlon Colorstay liquid eye pen (in the colour blackest black), Annabelle lipliner (in colour flame), and Wet'n'Wild Fantasy Makers lipstick (colour black).